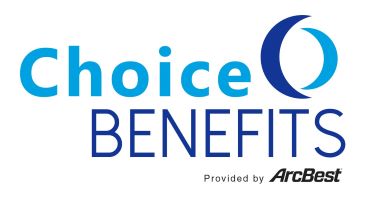 People Services
Beginning February 28, 2020, the Choice Benefits website will have a new and improved look.
The current Choice Benefits website will be unavailable beginning on January 31, 2020.

A new and improved ChoiceBenefits.com website will be available on Friday, February 28, 2020.
In the interim, for questions on eligibility or claims status contact the Choice Benefits Client Care Team:

Toll-free # - 800-451-6907
Email - benefits@arcb.com
Alternately, employees may view claims status and deductible information on Castlight.


Please submit all medical and dental claims to:

CIGNA Payer Solutions
P.O. Box 188061
Chattanooga, TN 37422

Electronic Payer ID: 62308